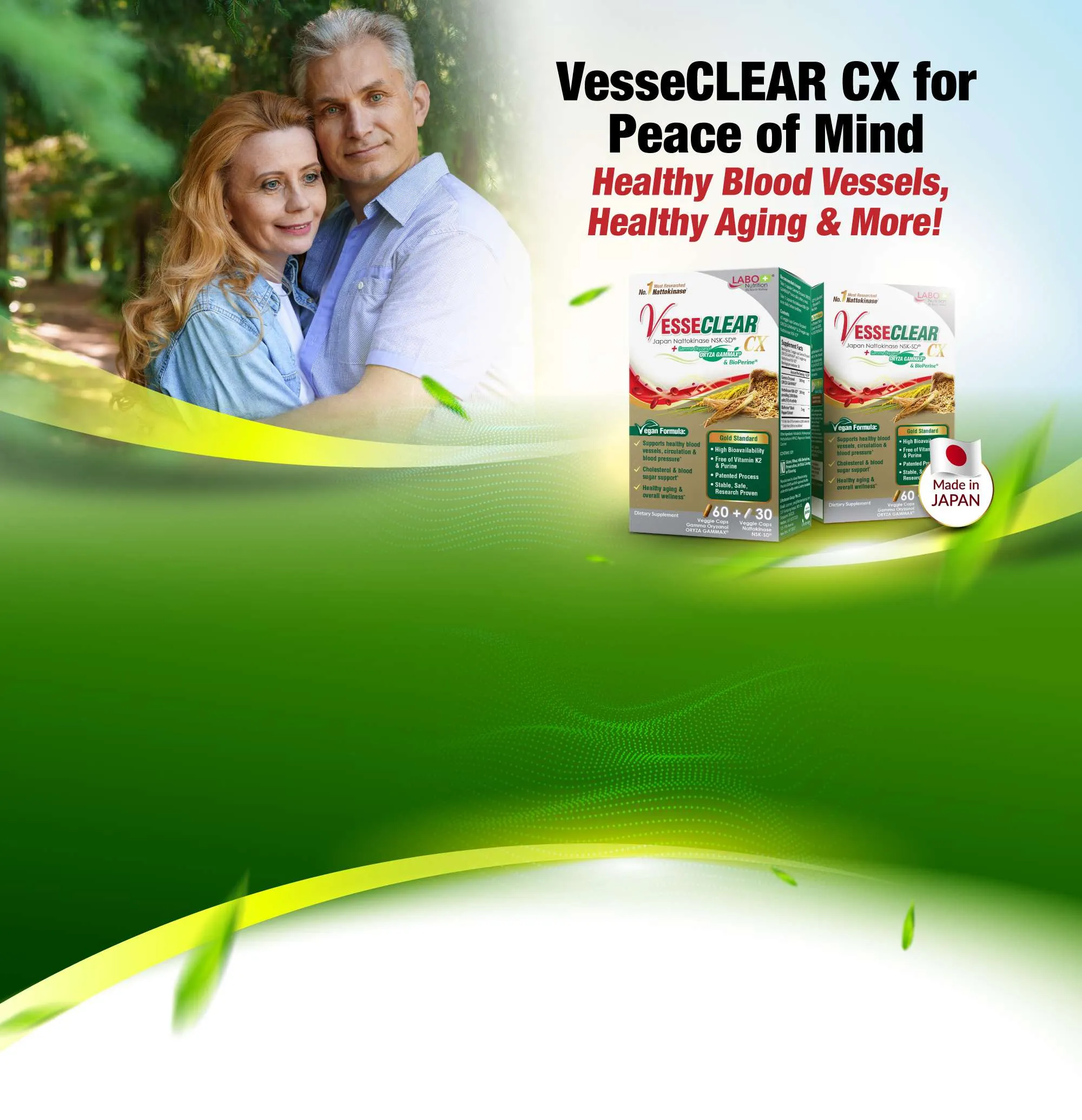 A multi-functional vegan….world best nattokinase NSK-SD, gamma oryznol ORYZA GAMMAX and BioPerine black pepper extract, VesseCLEAR CX is designed to support adults aged 40+ and individuals with compromised cardiovascular system.
VesseCLEAR CX is developed by Japan Bio Science Laboratory (the leader and pioneer in nattokinase; and recognised by Japan Health and Nutrition Food Association and Japan NattoKinase Association, for its quality and authenticity. It is free of vitamin K2, purine and pungent natto smell, with established safety and potency.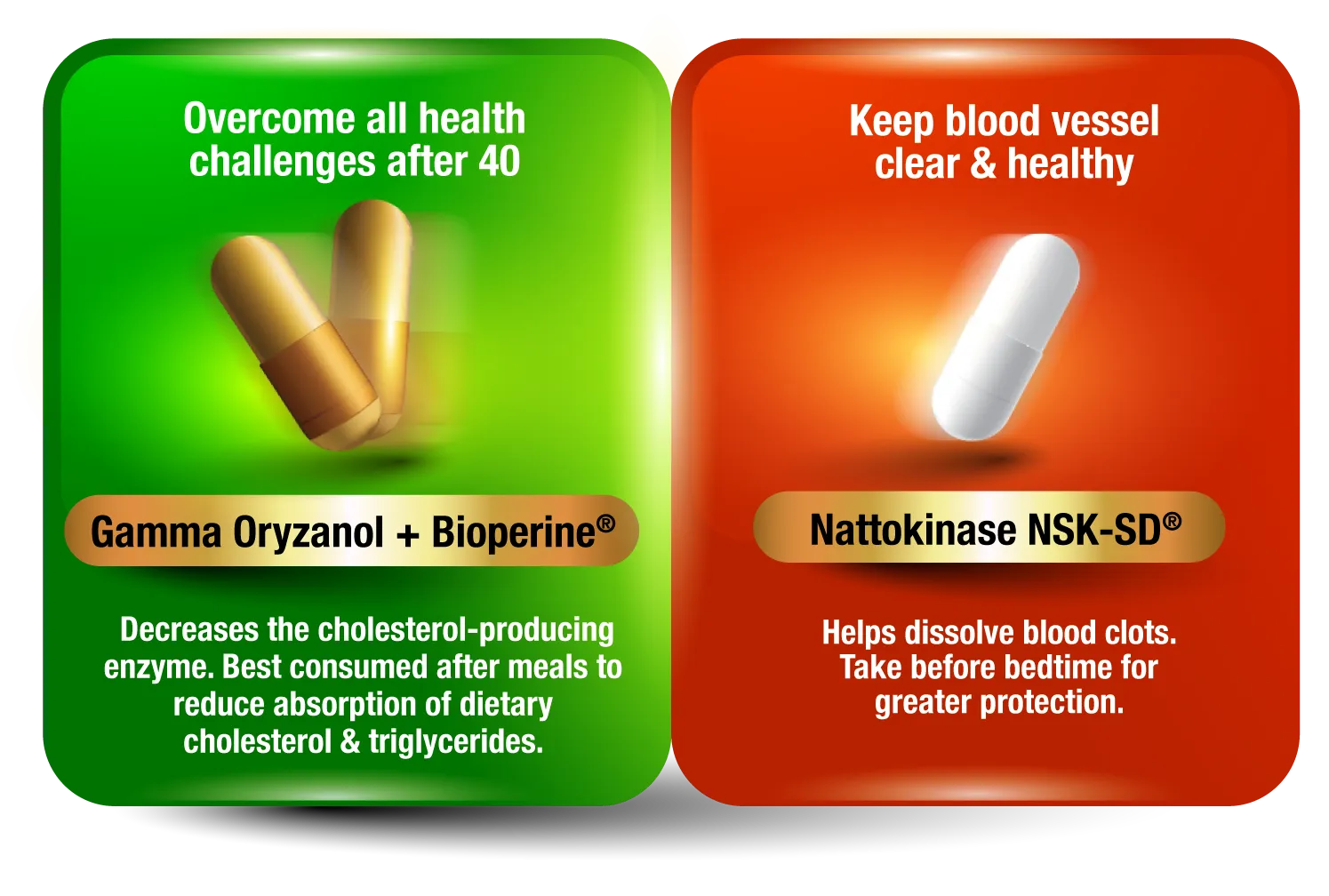 Nattokinase NSK-SD®
Nattokinase NSK-SD® is extracted from non-GMO soybeans which were fermented with Bacillus subtilis natto, via a proprietary process (Patents JP3834048, JP3881494), which results in high purity, stability and bioavailability. This potent ingredient is proven to support clean blood vessels and smooth circulation.
Gamma oryzanol ORYZA GAMMAX®
Gamma oryzanol is a mixture of ferulic acid esters (beneficial compounds), first extracted from non-GMO rice bran oil in Japan in 1953.
ORYZA GAMMAX, the branded gamma oryzanol ingredient of VesseCLEAR CX is research proven to support healthy cholesterol and triglyceride levels; with increasing number of studies confirming its safety, efficacy and health benefits.
BioPerine® Black Pepper Extract
BioPerine black pepper extract is a patented extract of black pepper fruits (Piper nigrum) with standardized 95% piperine. It is recognized as a natural bioavailability enhancer for nearly two decades.
BioPerine's key function is to increase the bioavailability of the ingredients it is co-administered with. It is able to enhance the absorption of those nutrients by at least 30%.